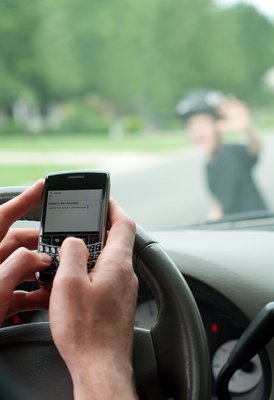 DISTRACTED DRIVING
Today, everyone has a cellphone.  And unfortunately, too many people are texting or looking at their cell phone while driving.  In 2017, 3,166 people died due to distracted driving.   The latest statistics show that over 23% of people text and drive.  It has become such a problem in today's society, that the chances of being involved in an accident are 6 times higher when one of the parties is texting than if the person is drunk.  And reaction times for people texting and driving are equal to those of a person who has a blood alcohol content (BAC) over the legal limit.  This shows why texting and driving is so dangerous.
If you were injured in a car wreck or tractor-trailer collision where the other person was texting or driving distracted, you should consult an attorney so it can be proven that the other person was distracted while driving.  This could increase the amount of your recovery.
No Upfront Money is Required.

CALL TODAY as valuable information can be lost unless an investigation is promptly done.
Toll Free: (833) KISSLAW
Local:  (817) 500-0990