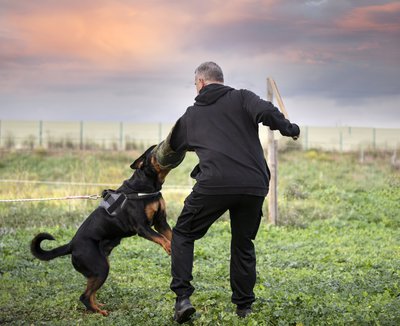 DOG BITES/ATTACKS
Being a victim of a dog attack is a traumatic experience.  Whether it is a dog running loose in the neighborhood terrorizing folks or a dog who escapes its enclosure and chases after you and attacks you, this type of experience leaves lasting scars—emotional and sometimes physical. 
In the past, I have represented clients injured by dogs.  In those cases, the damages have ranged from puncture wounds which eventually healed, scars which required plastic surgery to repair, and the loss of body parts. 
The law in Texas requires a dog owner to use ordinary care in handling its dog.  And if the dog is known to be aggressive (bitten someone in the past), then the standard of care required is higher.  In addition, some cities have local ordinances requiring dogs to remain on a leash when outside the house or other enclosure.  All of these factors are something an attorney experienced in handling these types of cases needs to investigate to pursue a claim for a client who was attacked by a dog.  We have that experience.
If you or a family member were injured by a dog, you can contact us online or call us at 817-500-0990 for a free consultation.