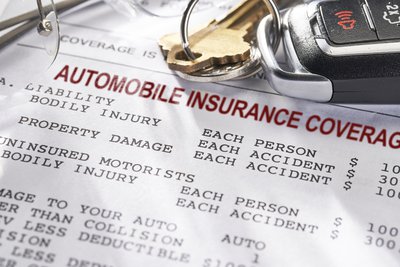 UNINSURED MOTORIST
While Texas law requires drivers of vehicles to have at least minimum liability insurance coverage, about 20% of drivers in Texas have no insurance.  And if you are involved in a wreck with that person and injured, you will have no ability to recover for your injuries unless you have purchased uninsured motorist insurance coverage.  If you have that insurance coverage, then you will need to make a claim with your own insurance company.  
Given a number of people only have minimum insurance coverage, that means there is only $30,000 in liability coverage available to pay for your injuries.  Unfortunately, many times this is not enough money.  However, if you have underinsured motorist coverage, you can also make a claim against your own insurance company for your injuries in excess of the policy limits of the at-fault party.
This is where the problems usually start.  As opposed to taking care of their own insured, many insurance companies do everything in their power to pay as little as possible for your injuries.  The result is either settling your case for an amount that does not make you whole or hiring an attorney to pursue a claim against your own insurance company.  That is when you need an experienced personal injury attorney.  In fact, over the last ten years, almost half of the cases we have taken to a jury trial involved either an uninsured motorist claim or an underinsured motorist claim.  We have the experience to handle these cases.
Free Consultation.  No Upfront Money is Required.

CALL TODAY as valuable information can be lost unless an investigation is promptly done.
Toll Free: (833) KISSLAW
Local:  (817) 500-0990