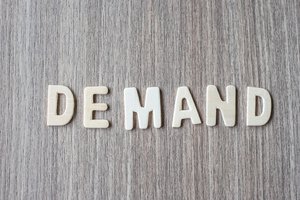 A Stowers demand is a pretrial request that the at-fault insurance company settle your claim for an amount within the policy limits.  Here is a typical car wreck scenario.  You get rear-ended by a driver and are injured.  You start treating for your injuries and your medical bills exceed $30,000.  You make a claim against the at-fault driver's insurance company and find out they only have $30,000 in liability insurance.  However, the insurance company is making an offer of $20,000 to settle the case.  What can be done is a Stower's demand.
G.A. Stowers Furniture Company v. American Indemnity Company
There was a case back in the 1920s in Texas that led to the creation of the "Stowers Doctrine" in Texas.  It says that an insurance company must act in good faith when deciding whether to reject a pretrial settlement offer that is within policy limits.  When you are in a car wreck and have automobile liability insurance, the insurance company has a duty to defend you if you are sued.  But the insurance company also has complete control over whether to pay money from the insurance policy.  In G.A. Stowers, the Texas court held that if an insurance company unreasonably rejects an offer to settle a claim within the policy limits, goes to trial and there is a judgment for more than the policy limits, the insured has a claim against the insurance company for the amount in excess of the policy limits.  The question is whether a reasonable insurance company would have settled the claim within the policy limits when presented with the same facts.
How Does This Help You Recover More Money?
So how does this help the injured person if the at-fault party's insurance company fails to settle for the policy limits?  Well, if you take your case to trial and a jury awards you more money than the policy limits, you can get the at-fault party to assign their Stowers claim to you and then you can pursue the Stowers claim against that person's insurance company for the damages in excess of the policy limits.  Or you could try to collect the excess verdict against the at-fault party, but most people in Texas do not have enough assets to make it feasible to pursue the at-fault party for the money more than the liability insurance.
Real Life example—Jury Awards Damages in Excess of At-Fault driver's insurance policy limits
How does it play out in real life:  This last February, I had a case where my client was involved in a collision where he was hit by a driver insured with Allstate.  My client was injured and treated with doctors for his injuries.  After his medical treatment was complete, his medical bills added up to around $70,000.00.  He had also endured a lot of pain & suffering and mental anguish from his injuries.  The at-fault party had a policy of insurance with Allstate and had $100,000 in liability limits.  Despite making two separate Stowers demands to Allstate to pay the policy limits of $100,000, Allstate's best offer was just a little over $24,000.00.  We rejected those offers and took the case to trial.  The jury awarded my client just over $197,000.00.  What did Allstate do?  It paid the total amount of the jury verdict plus pre-judgment interest.  Why?  Because they knew we would get their insured to assign his Stowers claim to us, and we would sue Allstate for the excess money.
If you find yourself a victim of a car or truck crash, give us a call at 817-500-0990 to discuss your options.