Robert Kisselburgh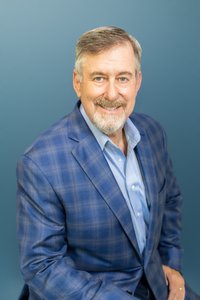 Who I Am
I'm a board-certified personal injury trial attorney with over three decades of experience. But beyond the courtroom, I'm a father to five, a grandfather to one, and a devoted husband. My journey in law began after eight honorable years of service in the U.S. Air Force, a period that instilled in me a deep sense of discipline, integrity, and a commitment to justice.
My Philosophy
My approach to law is rooted in meticulous preparation and a genuine passion for helping people. I specialize in David vs. Goliath scenarios, representing everyday individuals against formidable opponents like multinational corporations. My mantra is simple yet effective: prepare each case as if it will go to trial. This strategy often results in the most favorable settlements for my clients, eliminating the need for a protracted legal battle.
Expertise & Achievements
Over the years, I've been at the forefront of landmark litigations, including the Fen-Phen case, where I played a pivotal role in securing a multi-million-dollar verdict. My clientele is as diverse as the cases I handle, ranging from broken bones to severe burns and, unfortunately, wrongful deaths. I've successfully recovered millions of dollars for my clients and have represented them across numerous Texas counties, including:  Dallas, Tarrant, Denton, Collin, Parker, Johnson, Rockwall, Palo Pinto, Jack, Montague, Cooke, Wise, Young, Throckmorton, Eastland, Somervell, Navarro, Hood, McLennan, Grayson, Van Zandt, Kaufman, Hunt, Henderson, Ellis, Hopkins, Smith, Gregg, Anderson, Upshur, Bexar, Harris, Fort Bend, Montgomery, Travis, Williamson, Lamar, Wood, Comal, Randall, Potter, Ector, Midland, Reeves, Nolan, and El Paso.
Personal Life
Growing up, I was greatly influenced by my grandparents to be relentless and hard-working, but also compassionate and kind.  My strong work ethic and genuine concern for others comes from watching my grandparents.  "While I was growing up, I was fortunate to spend a lot of time with my grandparents who owned a dry cleaning business.  Day after day, I witnessed their tremendous work ethic, but more importantly, I saw how much they cared for others.  It inspired me." 
Although raised in Southern California, I returned to my Texas roots after serving in the United States Air Force.  I am a seventh-generation Texan and a direct descendant of Robert Potter, a signer of The Republic of Texas Declaration of Independence.  When not working, I enjoy attending Oklahoma State and SMU football games, playing golf, traveling, hiking, reading and spending time with my family.
Accolades
Texas Super Lawyer, 2022-2023
Top Attorney--Fort Worth magazine, 2012-2023
Million Dollar Advocates member
National recognized attorney in "How the Top Lawyers Stack Up" in D Magazine
Recognized as one of the "Top Ten Impact Players for 1999" in D Magazine
Featured on Good Morning America, CBS Evening News with Dan Rather, 60 Minutes II, WFAA News and National Public Radio
Published in Wall Street Journal, Time Magazine, Texas Monthly Magazine, Dallas Morning News, and Texas Lawyer.
Education
Southern Methodist University, J.D.
Texas A&M-Commerce, M.S.
Northwestern Oklahoma State University, B.S.
Professional Associations & Memberships
Dallas Trial Lawyers Association: Immediate Past President (2023), President (2022), President-Elect (2021), Secretary/Treasurer (2020), Communications Chair (2019), and Director.
Texas Trial Lawyers Association, Director
Dallas Bar Association, Member
Tarrant County Bar Association, Member
State Bar of Texas Grievance Committee, Past Panel Chair/Member (2014-2020)
Speaking Engagements
Top Ten Ethical Traps in Litigation, Tarrant County Bar Association
UIM/UM, Advanced Uninsured/Underinsured Motorist Law
Battling Big Pharma-Trasylol, AAJ Winter Convention
Impact of the National Settlement, Fen-Phen Settlement Conference
Use of Technology in the Courtroom, Fen-Phen litigation Conference
The Hot Documents for Trial, Fen-Phen Litigation Conference
Identify Drug Manufacturers, Fen-Phen Litigation Conference
Fen-Phen Trial Coverage:  Good Morning America, CBS Evening News with Dan Rather, NPR
Military Service
United States Air Force, 1979-1987, honorable discharge
Community Involvement
Habitat for Humanity-Core Volunteer
Rotary-Past President of local Rotary Club