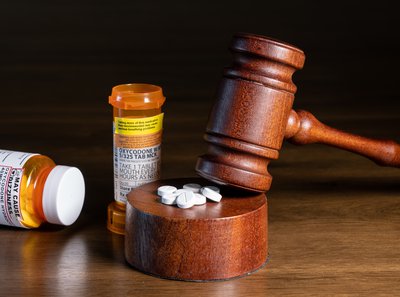 DANGEROUS PRODUCTS
Each year thousands of people are injured or killed by defective products.  According to the U.S. Consumer Product Safety Commission, dangerous products cause 29.4 million injuries ad 21,400 deaths each year.  Product liability cases are complex cases requiring an experienced product liability lawyer to represent you.   If you or a loved one were injured due to a dangerous product in Texas, you will need an experienced product liability lawyer to ensure you get full compensation for your injuries. 
What do You Need to Prove in a Product Liability Claim in Texas?
In Texas, you must prove the following for a defective product claim:
The product was defective;
The defective product was unreasonably dangerous;
The defective product was a producing cause of your injuries; and
What were the injuries caused by the defective product.
In Texas, there are three main types of product defects: 
Manufacturing, Design and Marketing Defects
Manufacturing defect:
This is a defect in how the product was manufactured.  Meaning something went wrong in the manufacturing process.
Design defect: 
This is a defect in the design of the product.  In order to prove a design defect in Texas, you must show there was a safer alternative design.
Marketing defect: 
A marketing defect is where the warnings were defective.  That is, the manufacturer failed to or did not adequately warn about a known hazard of the product which caused the injuries.
Who can be Responsible for a Defective Product Injury?
A difficult part of a product liability claim is determining who is responsible for the product defect.  Usually, you first look at the manufacturer of the product.  However, you also need to look at companies involved in the sale of the product—wholesalers and the ultimate retailer who sold the product to the consumer as well as the original designer of the product.  This involves investigating multiple companies to determine which companies are responsible for the defective product.
Different types of Product Defect cases that we handle
Defective Dangerous Products
Automobile defects such as airbags, seatbelts, and tires;
Unsafe products for children from playground equipment to unsafe toys
Defective safety equipment
Enfamil & Similac Baby Formula--can cause necrotizing enterocolitis (NEC).
Dangerous Drugs
While there are many prescriptions drugs improve health, some drugs can be dangerous and cause harmful producing side-effects.  The pharmaceutical industry is a multi-billion-dollar industry in the business of making money.  While the Food and Drug Administration regulates prescription medication, the FDA does not test those drugs.  Rather, the FDA relies upon the manufacturer of the drug to conduct testing prior to approval.  And a comparatively small amount of testing is done on humans before a drug is approved to be sold.  Then in some instances, problems are not found with the drug until is widely in use.  Examples of defective prescription drugs in the past were Fen-Phen, Baycol, Accutane, and Vioxx, among others.
Defective Medical Devices
These have included in the past some knee and hip implants, surgical hernia mesh, and some IVC filters.
A product defect claim requires an experienced attorney to understand product liability law in Texas, an attorney with the knowledge and experience to hire the right experts to prove the product was defective, and an attorney with courtroom experience to fight for full compensation for your injuries.