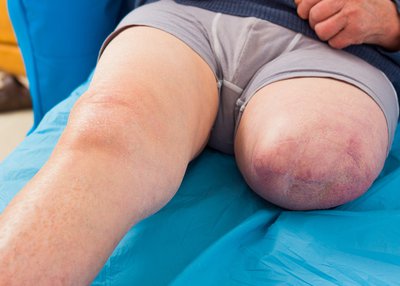 More than 2 million Americans are living with a loss of a limb.  Approximately 185,000 amputations occur in the US each year. 
Main causes
There are three main causes of amputation.  The most common is vascular disease.  The second common is an amputation due to trauma.  Approximately 45% of the amputees lose a limb due to trauma, including motor vehicle collisions, workplace injuries, sporting injures and military wounds.  The third cause, much smaller than the other two, is cancer, which affects less than 2% of amputees.
The top causes of traumatic amputation are:
Traffic crashes including bicycles, trains, and motorcycles
Workplace and construction accidents
Agricultural accidents
Explosives and firearm accidents, including military wounds
Electrocution accidents
Building and car door accidents.
Types of amputation:
70 percent of all traumatic amputations involved the upper limbs
The most common traumatic amputation is partial hand amputation with loss of one or more fingers.
The second most common traumatic amputation is the loss of one arm.
The majority of amputees are male.
With the loss of a limb, the emotional trauma can be devastating.  And following the removal of the limb, the physical rehabilitation is extensive.  While advances in prosthetics have made functioning much easier for amputees, a whole host of issues still exist throughout an amputee's lifetime.
If you have suffered the loss of a limb due to the fault of another, you should consult with an experienced personal injury attorney about your options.  You can talk with us by calling 817-500-0990 or contact us online.