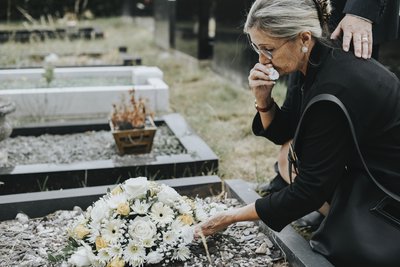 WRONGFUL DEATH
Losing a loved one is life altering.  When the death is due to someone else's negligence, it compounds the trauma.  Wrongful death laws, which exist in all 50 states and vary from state to state, generally provide the ability for the heirs of the deceased to file a lawsuit for a death that was caused by a wrongful act or negligence of another. For example, deaths caused by drunk driving, a tractor-trailer wreck, or a car accident, may trigger wrongful death claims.
In Texas, there are two different causes of action for the wrongful death of a person caused by the negligence of another.  The first is a wrongful death claim which is for the benefit of the surviving spouse, children, and parents of the deceased.  The second is a survival action which is for the benefit of the deceased's estate and heirs of the estate.
The types of damages recoverable in a wrongful death lawsuit will vary depending on the jurisdiction. Below are some examples of types of damages that may be recoverable:
Loss of anticipated future earnings the deceased would have provided
Lost benefits from the death, e.g. pension or retirement benefits
Expense associated with the death, e.g., medical bills and funeral costs
Pain, suffering or mental anguish suffered by the surviving spouse, children and parents of the decedent
Loss of companionship, care or protection
If a loved one has died as a result of a wrongful act or negligence of another, call us at now or contact us online to discuss your legal options.
No Upfront Money is Required.

CALL TODAY as valuable information can be lost unless an investigation is promptly done.
Toll Free: (833) KISSLAW
Local:  (817) 500-0990