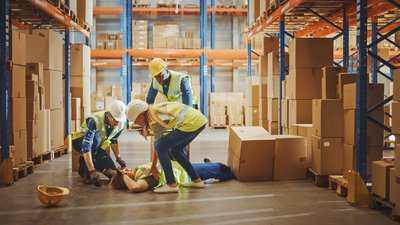 WORKPLACE INJURIES
Some employers carry Worker's Compensation insurance so if an employee is injured on the job, the workers' compensation insurance pays for the medical bills and some loss of income benefits.  We do not handle Workers' Compensation cases.
Non-Subscriber
However, if your employer does not carry Workers' Compensation insurance, then they are a Non-Subscriber.  Texas is the only state in which private employers may chose not to participate in the workers' compensation system without paying a penalty.  Approximately 20% of all Texas employers are Non-Subscribers.  If you are injured on the job and your employer is a Non-Subscriber, it is important for the injured employee to hire an attorney.  In order to recover money for your injuries, it must be proven that your employer was negligent.  If that can be proven, then the injured employee may be able to recover medical bills, loss wages, future wage, pain & suffering, mental anguish and/or physical impairment.  In order to recover against a Non-Subscriber employer, the employee has to show the employer was negligent.  That is where you need an attorney in these types of cases.  The Kisselburgh Law Firm has that experience.  Call today or contact us online for a Free Consultation.
No Upfront Money is Required.

CALL TODAY as valuable information can be lost unless an investigation is promptly done.
Toll Free: (833) KISSLAW
Local:  (817) 500-0990