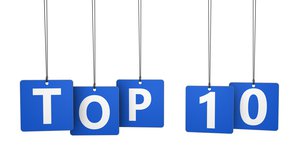 In this five-part series, we will discuss the top ten mistakes people can make that can hurt their personal injury claim if they are involved in a car or truck collision. 
Mistake #1: Failing to Obtain Sufficient Information at the Accident Scene and Not Calling the Police
When you are involved in an automobile collision, it is important to do a number of things in those first few moments following the collision. While your nerves might have you rattled, try to remain calm. Call 911 even if no one has visible injuries. If seriously injured, make sure they send an ambulance. You also want the police sent out to the scene for a couple reasons. First, the police will ensure the safety of everyone while an investigation takes place. Second, the police will investigate the accident and will usually complete an accident report. The police report is one of the first pieces of evidence in your case. Additionally, the police will record important information as well as gather the name, address and telephone number of witnesses to the accident, and insurance information.
If able, you also want to record the names, addresses, and telephone numbers of everyone involved in the accident as well as anyone who said they witnessed the accident. You should get the other drivers insurance information, driver license and also write down a description of the vehicles involved including license plate numbers. Pictures are a valuable piece of evidence. Given the number of cell phone cameras today, it is easy to get some pictures of the scene of the accident, the vehicles involved, the other drivers license and insurance information.
Mistake #2: Failing to Receive Immediate Medical Attention for Your Injuries
If you are seriously injured, you will probably be taken to the hospital emergency room. Even if you are not seriously injured, you need to get immediate treatment for any injuries. The longer you wait to seek medical treatment, the more your credibility is called into question as to the severity of your injuries and also whether the injuries were related to the accident. Juries tend to doubt the accident caused your injuries when a long time elapses between the injury and treatment.
This is not the time to "tough it out." Don't exaggerate any injuries, but if you are hurt, get medical treatment. Down the road when you are attempting to settle your claim or sitting in a courtroom attempting to convince your fellow citizens that you were injured, some jurors will question the validity of your injuries if you did not seek immediate medical attention for your injuries.
If you have questions about a personal injury claim, call us at the Kisselburgh Law Firm to discuss your options at 817-500-0990 or contact us online.