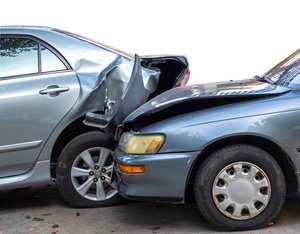 What is Diminished Value?
Typical scenario:  You bought a brand-new car, had driven it for 6 months, and then as you are sitting at a stoplight, you are rear-ended by another car.  You take your car into the body repair shop, and they repair your car.  So is your car as good as new?  No.  Your car has lost value just due.  being involved in a collision.  If you looked up the blue book value of your car just prior to the collision on a website like Kelly Blue Book and then looked up the value after your car was repaired following the collision, it will probably show a loss of value or diminished value.  Why?  Because even a vehicle which has been repaired following a collision is not the same vehicle it was just prior to the collision.  A consumer will not pay that same price for a car which was wrecked and repaired as they would for the same car which was not wrecked.  Especially if the repairs are extensive. 
Diminished Value in Texas
So does the law in Texas allow you to recover the loss of value in your vehicle?  The simple answer is yes.  However, there are some caveats.  Texas courts have recognized the right to recover from the at-fault party the diminished value of your vehicle following a collision.  Many insurance companies these days will calculate an amount they consider to be the diminished value.  In my experience, it is usually a very low figure and does not represent the true diminished value.  What can be done?  You will need an experienced appraiser to determine the loss in value.  If you speak with an experienced personal injury attorney, they will usually know a few experienced appraisers who can do the job.
Is there enough insurance?
Another issue is whether there is enough insurance to recover the diminished value.  In Texas, the law only requires drivers to carry $25,000 of property damage insurance.  If your repairs exceed that amount or are close to that amount, then you may not be able to recover the full amount of your diminished value.  However, if you carry Underinsured Motorist property damage coverage, you could make a claim against your own insurance company for the amount of the diminished value in excess of the at-fault driver's insurance policy limits.
In most instances you will need to speak with an experienced personal injury attorney in order to recover the full value of your diminished value claim.