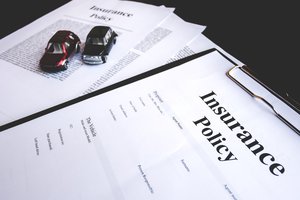 If you are injured in a car or truck wreck and taken from the scene of the collision by ambulance to the hospital, at the hospital they run testing which might include a CT scan or MRI or x-rays, and then you follow-up with a doctor for your injuries, you could easily incur more than $30,000 in medical bills.  If you are seriously injured in a collision, your medical bills will be much more.  If the at-fault driver only has minimum limits liability insurance, your ultimate recovery can be limited just to the $30,000 in insurance even if your damages exceed that amount.  That is, unless you have underinsured motorist coverage in your own automobile liability policy.  If the at-fault driver has no liability insurance, then you could be without any recovery unless you have uninsured motorist coverage in your own automobile liability policy.
The good news in Texas is that insurance companies are required to provide you uninsured/underinsured motorist protection unless you reject it in writing.  The bad news, a number of people reject the insurance or just get the minimum limits ($30,000/$60,000).
If you have uninsured/underinsured motorist coverage and are involved in a collision where you are not at fault, you can make a claim against your own insurance company.  Your insurance company will not automatically pay you and if you believe they will treat you any better, you're mistaken. When you make a claim against your insurance company, it is an adversarial relationship. If you make an uninsured motorist claim against your insurance company, you should be represented by an experienced attorney as it will be similar to making a claim against the other driver's insurance company. The insurance company will make a concerted effort to pay you as little as possible.  The same is true for an underinsured motorist claim. 
Over my years of practice, I have represented many clients with uninsured or underinsured motorist claims.  In some of those cases, we had to take the case to a jury for a decision as the insurance company would not pay what our clients the insurance benefits they deserved.   Many clients are surprised to find their own insurance company fought so hard to not pay what our client deserved.
So check your insurance policy and see if you have uninsured/underinsured motorist protection.  If not, contact your insurance agent and explore the options for getting this coverage.  If you are hurt in a collision caused by someone else, UM/UIM coverage will help you in being fully compensated for your injures.  Additionally, you will need an experienced attorney to help you navigate the negotiations with your insurance company.
If you have any questions about an uninsured or underinsured motorist claim, contact us online or call 817-500-0990.